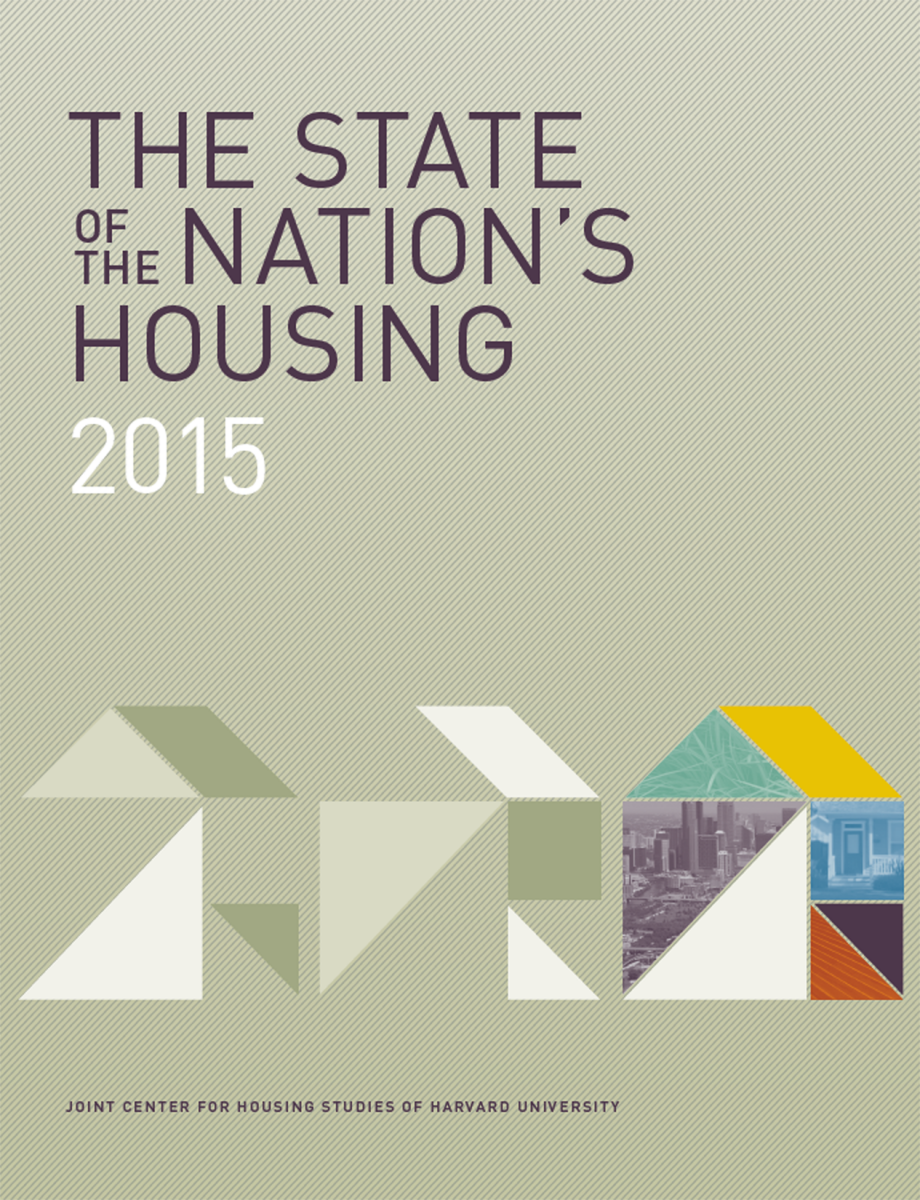 The State of the Nation's Housing report has been released annually by Harvard University's Joint Center for Housing Studies since 1988. Now in its 27th year, it continues to serve as an essential resource for both public policy makers and private decision makers in the housing industry. This year's report provides a current assessment of the state of the rental and homeownership markets; the economic and demographic trends driving housing demand; the state of mortgage finance; and ongoing housing affordability challenges.
Findings:
Homeownership rates are at 20 year lows; The rental market continues to boom; Cost burdens and affordability continue to be a problem; Housing construction recovery continues to lag; Household growth expected to rise; Negative equity continues to plague many homeowners
For a more indepth look at the report, click here.
Source
Joint Center for Housing Studies of Harvard University